A tear of the medial head of the gastrocnemius muscle/calf muscle is known as a "TENNIS LEG". The gastrocnemius muscle has a medial and lateral head originating from femoral condyles. and these two heads make one tendon that joins the Achilles tendon which attaches to the heel bone. This muscle function to plantarflex the foot means the toes are pointed downward.
ICD-10 CODE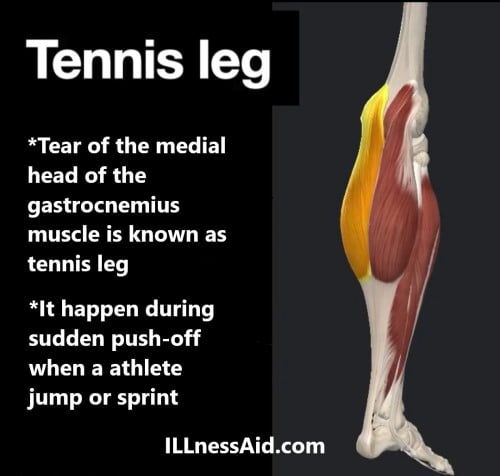 CAUSES OF TENNIS LEG
The Tennis leg occurs as a result of a high eccentric force placed across the medial head of the muscle. This happens during a sudden push-off when a person initiates a sprint or jump, at which point the angle changes rapidly from plantarflexion to dorsiflexion. The medial head of the muscle plays a major role in generating power when a person or athlete jumps or sprints thus it happens commonly in athletes who have to generate more power in their legs like in tennis.
As an example, the Tennis leg occurs commonly in tennis players when they suddenly change direction as they play to return a shot, which is why it is called "Tennis leg". This type of muscle strain occurs when a muscle is fatigued from exercise or not warm properly.
SYMPTOMS OF TENNIS LEG
In the tennis leg generally, athletes or a person complain:
Acute, stabbing, or tearing sensation either in the muscle or at the muscle junction
The medial head of the gastrocnemius muscle shows a palpable defect
Show pain and weakness with ankle plantarflexion
Inflammation can occur in the popliteal fossa
A patient may also state that it feels like they were hit in the muscle region
NOTE: Examination of the muscle reveals tenderness at the strain site and produces pain while stretching as resisted plantarflexion with the knee extended. Diagnosis is usually clinical so go to the doctor as you think it is happening to you. Ultrasound and MRI can be useful to know the exact extent of the injury.
TREATMENT WITH EXERCISES
Initial treatment for tennis leg involves controlling the pain and inflammation with "Ice, Electrical stimulation, Compression, and can take NSAIDs as needed". If a patient is not able to bear weight on the leg then using the crutches is a good idea. As a patient can bear weight as tolerated and then progress to full weight bearing when pain allows. As soon as the athlete can perform heel raises properly then should start strengthening exercises as pain or function allow. The patient should be able to return to activity without complication, If it is not a large tear so always go to the doctor first. Let's discuss exercises for strengthening the gastrocnemius muscle as u can perform heel raises: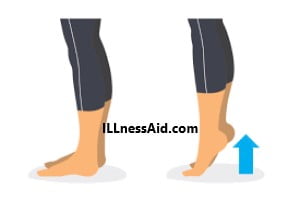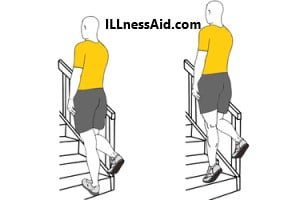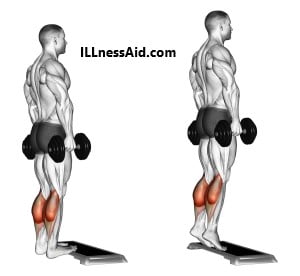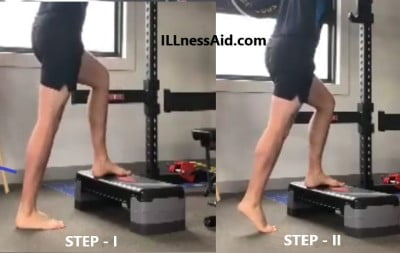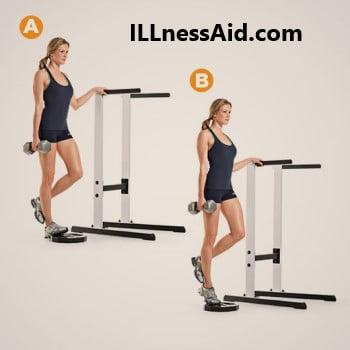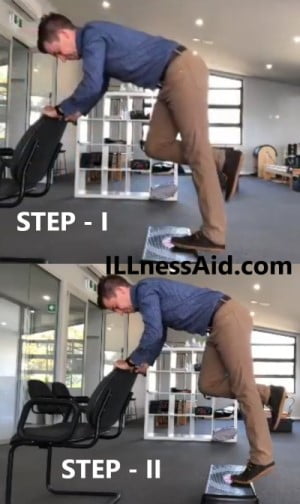 EXERCISES ARE THE BEST TREATMENT

ILLnessAid
Thank you for reading this far. today we talk about tennis leg and exercises for recovery but u should not do that without asking your therapist. if u have any queries or doubts related to this then go to the contact us page.