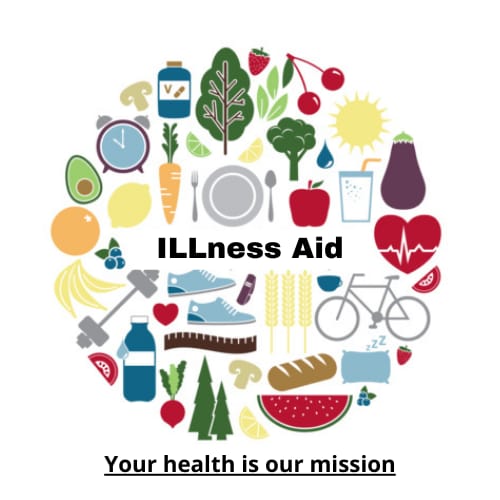 Welcome to ILLnessAid
Welcome to our platform, where personalized recovery and rehabilitation plans meet convenience and affordability. We understand the unique challenges individuals face on their journey to recovery, and our mission is to make professional guidance accessible to everyone.
Why Choose US?
Professional Expertise: The therapists on our team are extremely skilled and knowledgeable professionals who genuinely care about your well-being.
Convenience: Use our services whenever it's convenient for you, right from the comfort of your home.
Affordability: We think all people should have access to high-quality medical care. For this reason, our consultation fees are set fairly to make sure that everyone can afford them.
What We Offer?
Personalized Rehab and Recovery Plans
At ILLnessAid, we specialize in creating personalized rehab and recovery plans tailored to your unique needs and challenges. Our team of experienced rehab experts understands the diverse requirements individuals face during their recovery journey.
Tailored to your needs, our personalized recovery plans are available in various time frames, providing flexibility and support on your journey to wellness.
1-Week Plan: $10
2-Week Plan: $18
1-Month Plan: $25
Choose the duration that best suits your recovery goals and challenges. Each plan is carefully curated by our experienced experts to assist you in achieving optimal results
Direct Access to Physiotherapists and Occupational Therapists
At ILLnessAid, convenience meets expertise through our direct chat consultations with qualified physiotherapists and occupational therapists. For the affordable price of $20, gain immediate access to professional guidance, advice, and clarification on your rehabilitation progress. This on-demand service allows you to address queries and concerns promptly, receiving expert support whenever you need it.
Complementing our personalized services, we offer free, insightful blogs covering diverse topics related to exercise and health. Our goal is to empower you with knowledge that supplements your rehabilitation journey, helping you gain a deeper understanding of your body and optimize your path to recovery.
Our Pledge to Accessibility and Excellence
At ILLnessAid, our commitment lies in breaking down barriers to high-quality rehabilitation guidance and support. We are dedicated to offering personalized care, professional expertise, and valuable resources at an affordable price point. Our aim is to ensure that everyone embarks on their journey to recovery with confidence, irrespective of financial constraints.
Get Started Today
Take the first step towards a healthier lifestyle by exploring our blog, getting a customized recovery plan, or reaching out to our team with any inquiries. Join us on this journey to better health and improved well-being!